Trending Home Remodeling Projects that Will Increase Your Property's Value
12

Aug
Matt Lee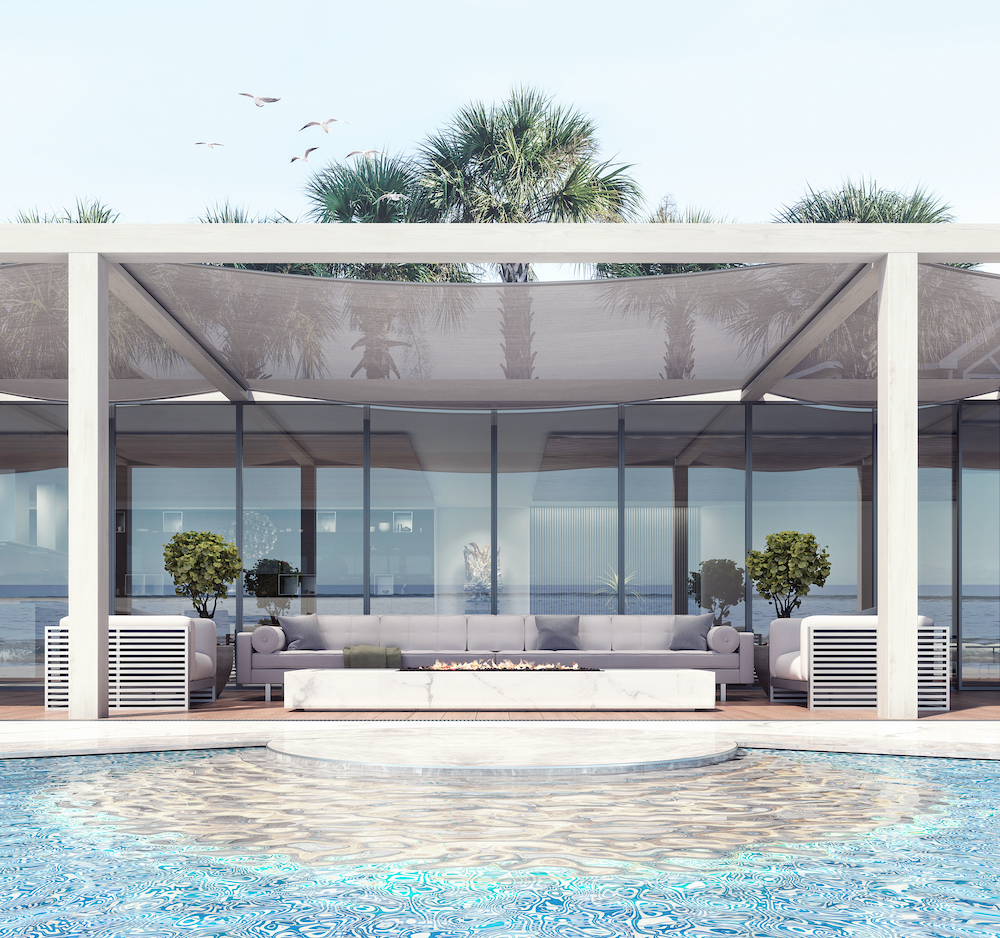 The investment aspect of homeownership is arguably the greatest reason to buy a property, as real estate prices have historically made steady gains without the wild volatility that characterizes the stock market.

However, as a non-liquid asset, homeownership requires active management in order to ensure that its desirability continues to increase in the minds of potentially fickle buyers. One way to accomplish this is by staying current with the latest trends in home renovation, with the following projects likely to separate your property from the pack and command a premium price.
Implement Some Aging in Place Features
It is no secret to anyone who follows the news that the famous "Baby Boomer" cohort is entering retirement in droves. With this large number of retirees needing a place to live, homeowners can capitalize on this market by making their properties aging-in-place friendly.

Aging in place refers to the ability to enjoy comfort and functionality in your own home as you advance in age. Some common aging-in-place renovations include:
-Shower seats and removable shower heads to limit the chances of injury in the bathroom
-Elevators, ramps, or more gradual stairs leading to the different levels of a house
-Lowes interior handrails, or more customizable alternatives, in the kitchen and bathroom to aid in crouching and rising
-Shallow sinks and lower cabinets to limit awkward reaching
-Softer, more slip-resistant flooring, such as carpet
Redo the Siding with Low Maintenance Alternatives
Despite vast improvements in technology and the ability to synthesize high-quality, low-cost materials, many homeowners still have a longing for the traditional, with natural wood, brick, and stone remaining a favorite siding choice of many households.
The problem with these natural products is that while initially classy in appearance, they quickly deteriorate in aspect and efficacy without scrupulous maintenance efforts. Natural wood will dry out and splinter without being treated or oiled every couple of years; stone and brick need to be sealed regularly to prevent water absorption from leading to unsightly cracks and crumbling.
Fortunately, innovative fiber cement fabrications provide a host of rustic siding options that are nearly indistinguishable from natural wood, stone, or brick. What's more: this trendy material has been known to last 20 or more years, with little to no maintenance required on the part of the homeowner, with the low investment in future repair and upkeep costs resonating with prospective buyers.
Give the Kitchen a Facelift
Kitchen renovations are some of the most popular home remodeling projects, and for good reasons: a trendy kitchen is proven to be a feature that stands out to buyers.

However, all kitchen renovations are not created equal. When the cost of a full-scale kitchen remodel ends up equaling a significant percentage of a home's appraised value, homeowners will find it difficult to capture a solid return on investment, as buyers do not want to pay extra for a kitchen that is disproportionate to the property.
Therefore, a simple remodeling project that plays well in any type of kitchen is to replace the countertops. Not only do new surfaces make the kitchen sparkle, but nonporous materials, such as solid surface and quartz, can streamline the cleaning process and make it highly unlikely that advanced cleaning or restoration measures will be necessary to treat moldy or bacteria-laden counters.
Not only do the minimal cleaning efforts and low future repair costs speak to buyers, but there are dozens of classy quartz counter colors to match any kitchen atmosphere, with most installations requiring a mere three days or less.
Increase the Home's Energy Efficiency
The general societal conscientiousness of reducing carbon output has gained heavy momentum in home design in recent years, with many buyers willing to pay a premium for net-zero energy-efficient homes.
To capitalize on this movement, some ways to make your home more energy-efficient include:
-Installing Energy Star rated appliances
-Replacing outdated and inefficient HVAC systems
-Tearing down walls and adding large windows to increase natural light flow
-Equipping the sink faucets with low flow adapters that reduce waste from activities such as washing hands or doing the dishes
About our Guest Writer
Matt Lee is the owner of the Innovative Building Materials blog and a content writer for the building materials industry. He is focused on helping fellow homeowners, contractors, and architects discover materials and methods of construction that save money, improve energy efficiency, and increase property value.