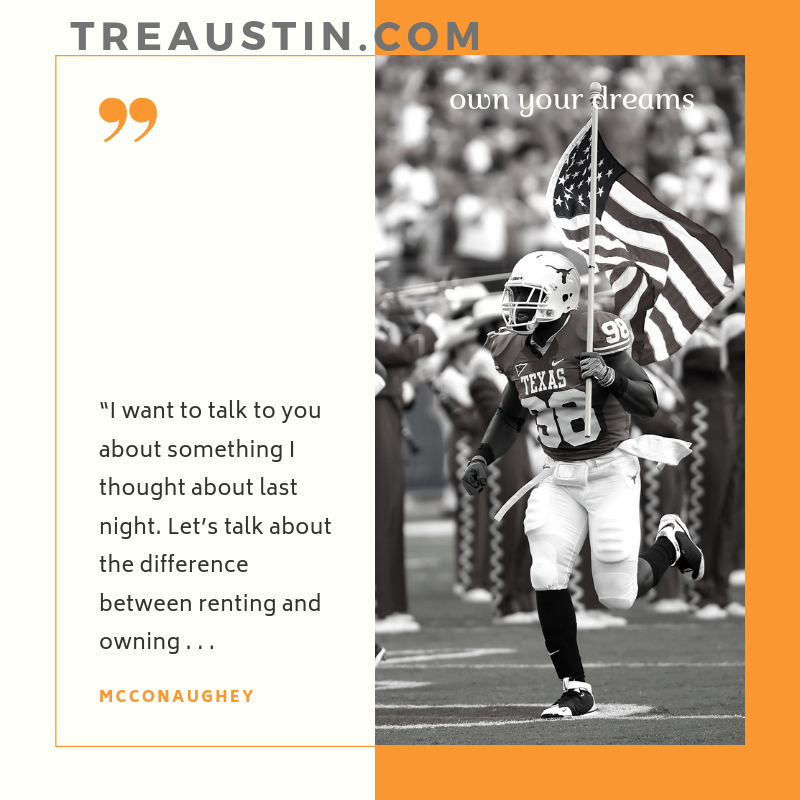 Austin game day is routine for some, but for many fans, game day is peppered with a hefty blend of nostalgia mixed confusion. Luckily, the more things change the more they stay the same, and we are here with all the necessary tips and resources you might need!

Transportation Woes
Alert the media - Austin traffic is still a nightmare on game day - obviously. Avoid peak times, or go early and take advantage of vivacious tailgate festivities.
First things first: How to get to the game? Bygone are the days of the taxi service in college or the ban of ride shares. Thank you! Fans can rejoice with more options such as Lyft, Uber or Ride Austin. Parking near the game can get pricey, consider a carpool, definitely a designated driver, and don't forget to take advantage of the new Mopac express lane if it fits your route. Remember the metro rail isn't running on weekends until the end of 2019 right now. However, if you are in the Rainey, Mueller, SoCo and Clarksville neighborhoods, consider a bike ride to the buzzing action! Or better yet... Find parking over there and check out these central but lest congested bars and eateries. Check out the UT Parking Guide.
Tailgates
Come early. Stay late. Yep. That goes for tailgates too. The blocks from 16th to Trinity and MLK are popping with tailgates from free to ticketed events. These guys have an awesome map to help you find locations.
What to Bring:
Game Face for your best insta #gamedayselfie and #utfountain shots, your burnt orange and white garb, clear game satchel, a stocked cooler to share (tailgate not game), a fan (pun - check), actual hydration, some say boots (I say wait until real fall-HOT) and a hungry appetite.
Kids no kids? Tailgating can be really fun for families, just beware of the Texas fall heat and mutual exhaustion.
Where to Watch the Game
So you joined the tailgating fun, but don't have tickets to the pricey Texas game? Have no fear. Most fans actually don't either, which is why you will find a slew of camaraderie at local bars and watch parties to cheer on your team and sing the fight song.
We love Scholz's Beer Garten - longest running beer garten in Texas! It is incredible to see the intrinsic Ausinite support for such a longstanding business. Their tap selection is off the charts and complimented perfectly by their savory Tex-German pub food. We vote most likely to run into a friend you haven't seen in ten years.
If you are looking for a good place to interact or temporarily take your mind off the scoreboard, try Parlor and Yard, a throwback sports bar concept with turf, games, the Hot Mess food truck, and libations of course. They have a watch party for the TX-LSU game starting at 6:30.
Nostalgic for another Austin cult classic that isn't afraid to blend entertainment with college football? Visit the Crown and Anchor Pub, near campus. Known for watch parties and specials galore, pre-party before the game with the 1300 zone at their TX-LSU watch party.
Other great selections include: Buford's Backyard Beer Garden, Buck Wild and The Tavern, for central spots to cheer, nervously pace, excitedly chatter, high-five and maybe even groan a little when there is a "bad" call. Or check out a full list of Austin watch parties here with the 512!
Alright, alright, alright... ready, set Texas Fight!
P.S. We almost forgot to mention. Being a longhorn fan actually isn't mandatory to taking part in the fun. Nope Austinites adore transplants (many of us even married one-shhhh!) So just sport a color themed shirt that is at best burnt orange, and at least maybe white, and perhaps try avoid wearing the opposing team colors and you will probably pass just fine. You won't have to pretend to enjoy yourself though. The excitement of Austin surrounding game day is contagious - especially if you drink the Kool-Aid (we mean frothy beer of course). That's how we get ya!