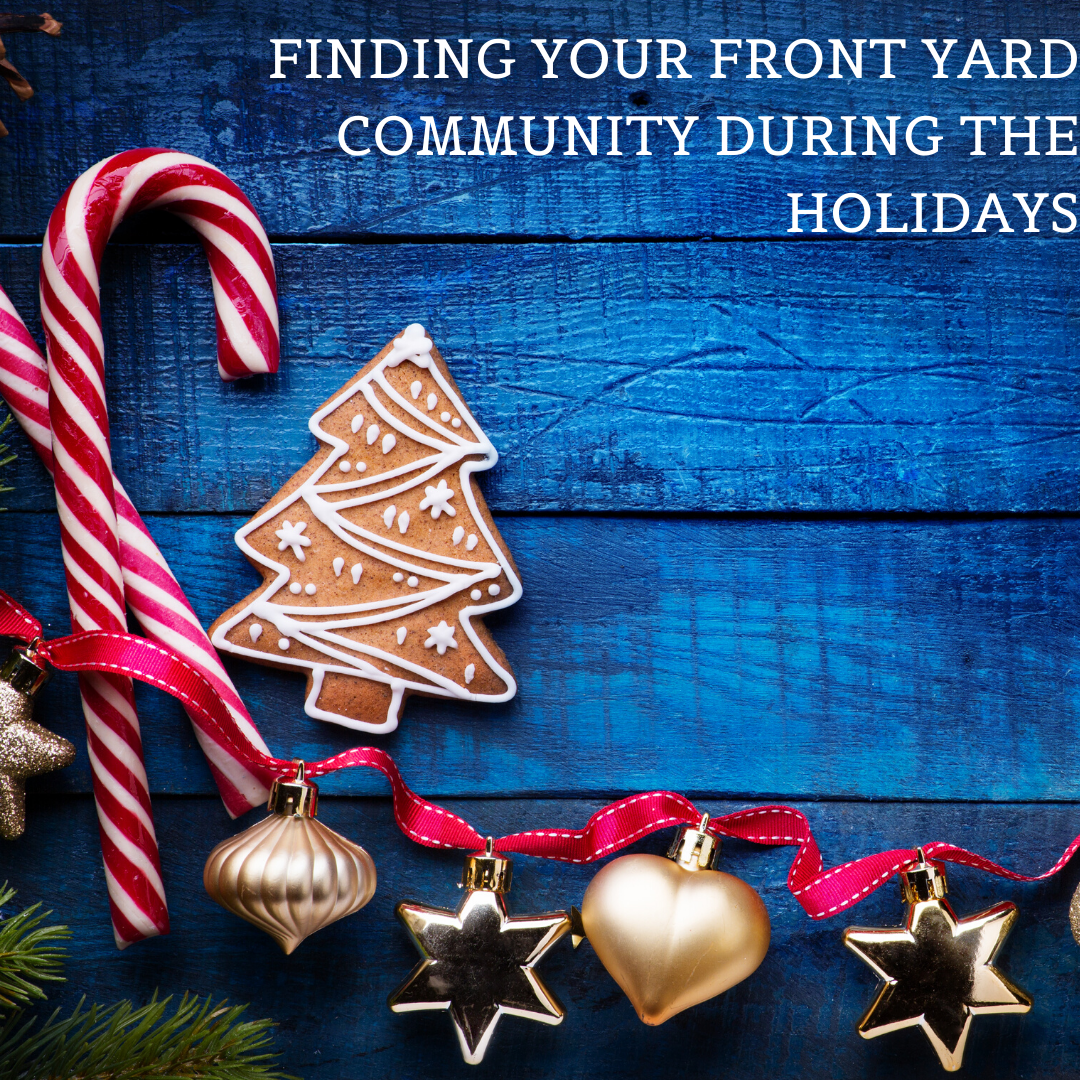 When beginning a new home search, many look for much more than a perfectly sculpted house. You crave finding your community of people and authentic connection. You want a place that feels like home. While there are character traits found in Austin's treasured neighborhoods. (Check out our neighborhood search guides here and here.) The truth is, unless you know your best friend's neighbor is about to sell their house, oftentimes you are moving into a neighborhood with an abundance of new faces to meet. I mean let us know if you really want to move in beside your lifelong friend - we didn't say it wasn't possible ;-)
Secondly, if your perfect home in your dream neighborhood is out of your budget, consider renovation options. Even if it feels overwhelming, we will connect you with a team of people that can turn a home you love for its location, into your perfectly designed home. Alternatively, consider moving next to the neighborhood you want to live in. Chances are close-by neighborhoods cater to a personality that fits your lifestyle and share similar schools. Download the TRE App to draw your perfect home search map.
Sometimes you find a home that melds into every crevice of expectation so intuitively, you open yourself up to living in a completely new neighborhood, you never even considered before. Regardless of your situation, have no fear! We have cultivated a list of holiday themed ice breakers and minimalist gatherings that will set you up for neighborhood networking - minus the intense amount of work. "I need more stress during the holidays," said no one EVER.
Be a Front Yard Person
We often gift clients with families that have a tree in their front yard a hand carved tree swing. This swing represents the front yard lifestyle that allows you to naturally socialize with your neighbors and foster relationships in your community. It doesn't have to be a swing though. Find an excuse to lurk in the front yard. Invest in a couple oak carved Adirondack chairs, put out a front yard ladder golf game, or start a raised garden bed in the front instead of the backyard.
Sparkle
Lucky for you, the holidays are the perfect opportunity to let that front yard lifestyle shine. Going Griswold for the holidays is sure to be a conversation starter at the very least, but even adding a few twinkly lights to the front porch can create an inviting warm glow this holiday season.
Holiday Cards
Send a holiday card to your neighbors this year and consider adding a personalized note, a list of local events you are looking forward to this year, or an introductory note about your family's recent move (if you are new to the area).
Small Gifts
Do you love to bake? Grab a lot of tins from Michaels or Target and pack them with haystacks, chocolate covered pretzels, cookies, peanut brittle, or whatever family recipe you love to share during the holidays. We delivered pies one year and were met with incredible gratitude for this simple gesture. If you like to stay far away from the kitchen, or would prefer a gift idea that doesn't spoil - ornaments, coffee mugs, wine, lunch size RTIC coolers, and small throws are always warmly received. The truth is, it isn't about the gift, but the delivery. The small gifts present a wonderful excuse to knock on someone's door and introduce yourself - even if you are simply hand delivering a thoughtfully written holiday card.
Help Someone
So many people want to help others, but may feel shy about it. Don't. Maybe you know of a neighbor that is grappling with illness, maybe someone recently welcomed a baby home, or maybe another neighbor is coping with loss. Organize a meal train with your other neighbors and be that support. There is nothing more incredible than knowing you can lean on those literally close to you for help. You will not only form stronger connections, but you will get to pay it forward during everyone's favorite time to give.

Play Holiday Host
Finally, you can do it. Just invite your neighbors over for a laidback gathering such as a s'mores roasting party, a holiday socks and sips, or even a toy drive with refreshments. After your meetup, it is the perfect chance to collaborate on more longterm engagements such as a neighborhood run group, bunco, or a book club. Feeling hesitant about your role as a party planner? Don't let perfectionism get in the way of turning neighbors into friends. These gatherings can be come and go, front yard causal. Also, you can always recruit a few other neighbors to help so that it alleviates any lingering hostess anxieties.

The bottom line is, if you crave that neighborhood community - find it, and if you haven't found it quite yet, now is your chance to build it.