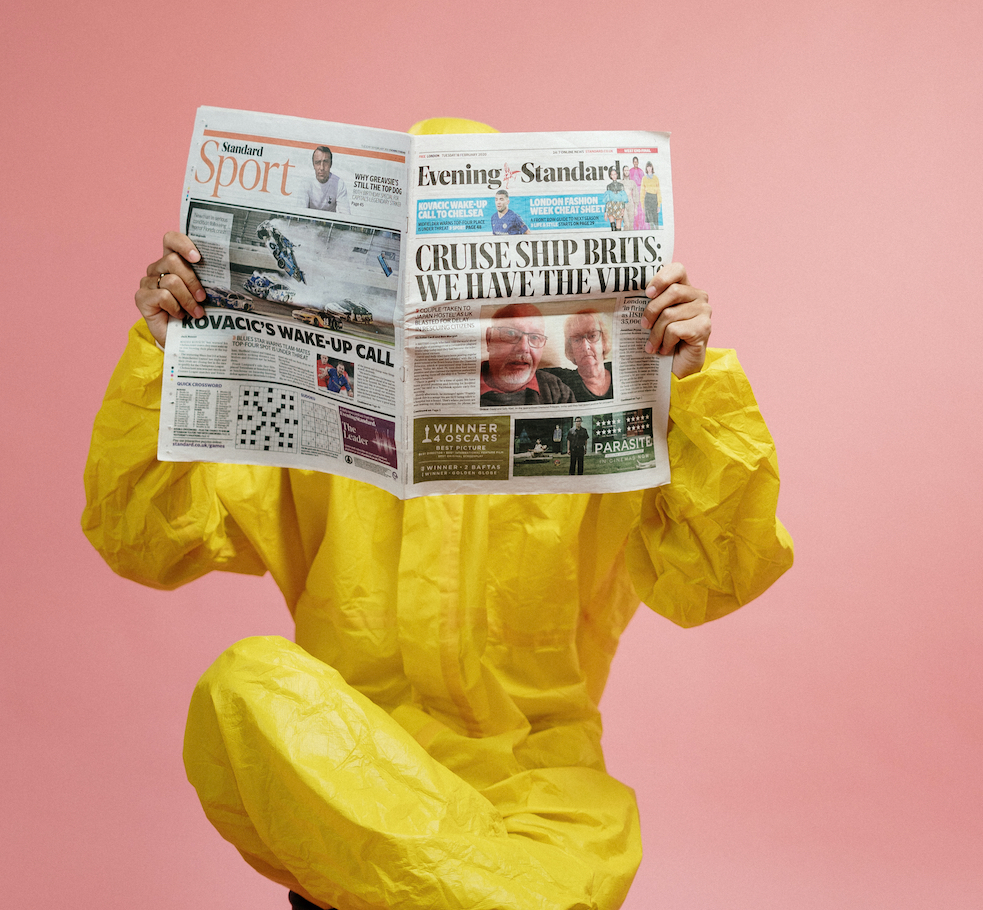 Telehealth Services
Healthcare providers are encouraging all patients experiencing flu-like symptoms to first use mobile apps or visit websites that have been set up for COVID-19 response. For your safety and convenience telehealth resources are available.
Before scheduling an appointment with your healthcare provider or walking into a clinic, urgent care center or hospital it is recommended that you use one of these or similar services listed below.
Check with your physician's office directly, they may be offering telehealth appointments with your provider.
Baylor Scott & White: Visit their website or to install the app on your mobile device, simply text BETTER to 88408 to have it sent to your phone. No appointment is needed.
Ascension: Visit their website to download the app. Use the code HOME for a $20 cost per visit, and no appointment is needed.
MDLive: Visit their website to sign-up for a free account.
TelaDoc: Visit their website to set-up an account or download their app. The cost of a Teladoc visit depends on your health plan, with everyday care costing less than $49.
HeyDoc: Visit their website to download the app. A visit on HeyDoc costs the patient between $10 and $50.
Televero Health: Visit their website to schedule a consult with a Critical Care M.D. or Behavioral Health professional.
Freeman Medical Clinic: A local clinic that will see new and established patients via telehealth.
West Holistic Medicine: Visit their website to register for an account. Sliding income scale for cost ranging $0-$70.
Drive-Thru Testing: We are not doing on-demand drive up testing at this point. Currently, you have to be screened and directed there before this kind of testing is recommended.
Accessing Essentials
While you are under isolation, you may need to access essential items such as groceries and medications.
Austin Public Health has compiled a list of resources to assist.
Food/Personal Items
HEB Curbside
Fee: Free for First-time users. Service is free or $4.95
Walmart Pick-Up
Favor
Fee: $7.95 for delivery with $4.95 personal shopper fee
Instacart
Fee: Free delivery on your first order, $3.99 if order is over $35.00, $7.99 if order is under $35.00 (They also charge 3% fee to the price of each product, 5% service fee and 5% for tip for the driver)
If you do not drive or have a friend, family or neighbor who can pick up items and deliver them to your home or if you need help buying food, please call 512-972-6240.
Medication
Walgreens
Delivery Fee: Free if order is over $35
CVS
Delivery Fee: Many locations are waiving fees due to COVID-19
HEB
Walmart
Fee: Free Standard Delivery (5-7 business days), $8 2nd Day Delivery, $15 Overnight Delivery
If your pharmacy does not have a delivery option, check if they have a drive-thru location. You may call the pharmacy and find out if they can transfer your refill to another location for a one-time pick-up.
Finances
Some banks may work with you on delaying payments. Please contact your bank for questions. If you would like help with other resources, please ask your Public Health Monitor for a referral.
Emotional Support
Your emotional needs are important and if you are worried or upset, there is help. You may be feeling anxiety and worry, sleeping troubles, over or under eating, or sadness and depressed mood. If you have any of these symptoms, please reach out to:
Integral Care 24-Hour Crisis Hotline: 512-472-HELP (4357)
National Alliance for Mental Illness Helpline: 1-800-950-NAMI (6264) or text NAMI to 741741
Monday-Friday 10:00 a.m.-6:00 p.m. ET
National Suicide Prevention Lifeline: 1-800-273-8255
If you have additional concerns or questions and would like a follow-up from a Case Manager, please notify your Public Health Monitor.
At-Home Entertainment & Learning Resources
Austin Public Library has a "Virtual Library" where you can read, listen, watch on your computer or mobile device 24/7 when you download or stream eBooks, eAudiobooks, magazines, movies and music. For more information, visit library.austintexas.gov/virtual.
Austin ISD Learning-At-Home provides optional resources to include a range of ideas for online and offline activities that student can work on at home independently, with family members, or with other adults. Additional resources will be added, please check back periodically. For access, visit https://sites.google.com/austinisd.org/aisd-learning-at-home
UT Biodiversity Center has a live falcon camera to observe the UT Tower, which is home to a female Peregrine Falcon, nicknamed "Tower Girl." For more information, visit biodiversity.utexas.edu/resources/falcon-cam.
Google Arts & Culture has a virtual collection available to explore iconic locations in 3D, including iconic museums and monuments. For more information, visit artsandculture.google.com/project/openheritage.
Monterrey Bay Aquarium has ten live webcams to watch various ocean experiences, including coral reefs, jellyfish, and penguins. For more information, visit montereybayaquarium.org/animals/live-cams.

Smithsonian National Zoo has four live webcams to watch their naked mole rats, lions, giant pandas, and elephants. For more information, visit nationalzoo.si.edu/webcams.
Smithsonian National Museum of Natural History has virtual tours available of their current exhibits. For more information, visit naturalhistory.si.edu/visit/virtual-tour/current-exhibits
Smithsonian Institute has online resources for kids. For more information, visit www.si.edu/kids.
Scholastic is offering at-home learning resources for children. For more information, visit classroommagazines.scholastic.com/support/learnathome.html.
As the new COVID-19 Orders on community gatherings, restaurants and bars are implemented, Austin-Travis County are highlighting the range of services provided by public sector and community and economic development partners to help people in the service, events, music and other industries who are likely to be impacted most by the restrictions. For more information, visit www.AustinTexas.gov/Homelessness.
At this time, the City of Austin is continuing to provide services for people experiencing homelessness. HUD is providing the City additional guidelines to be able to put some measures in place at our emergency shelters as well as any kind of short-term places where people are going through transitional housing.
CDC provided Interim Guidance for Homeless Shelters for which Austin-Travis County are complying.
Utility Services
No disconnection during COVID crisis. Check here for updates: https://austinenergy.com/ae/about/news/covid-19-updates.
The following companies have temporarily suspended natural gas service disconnections due to non-payment for Coronavirus situation:
Atmos Energy
CenterPoint Energy
Texas Gas Service
Internet Accessibility
Charter is offering free Spectrum broadband and Wi-Fi access for 60 days to households with K-12 and/or college students who do not already have a Spectrum broadband subscription at any service level up to 100 Mbps. To enroll call 1-844-488-8395. Installation fees will be waived for new student households.
AT&T is offering Internet access to qualifying limited income households for $10/month through the Access from AT&T Program. Eligibility has been expanded to households participating in the National School Lunch Program and Head Start.
Childcare Assistance
The Workforce Solutions Child Care Services (CCS) at 512-597-7191 can help provide some information regarding subsidized child care for eligible families.
Childcare Options for Parents/Guardians Who Work for Essential Businesses
Call 2-1-1 for COVID-19 questions and social services and basic needs resources for individuals, staff and families.
For COVID-19 related early childhood resources in Austin, visit the Success By 6 portal.
Workforce Solutions Capital Area- For general information or questions about child care subsidies please call (512-597-7191) or email [email protected].
For Child Care Providers: If you are in need of supplies (cleaning supplies, food, etc.), complete this form. While the Austin-Travis County COVID-19 Child Care Task Force cannot guarantee that we can get you all the needed supplies, the City of Austin and Task Force partners will do all we can to try to help meet these needs.
No Evictions
The Travis County Justices of the Peace have a standing order posted indicating there will be no eviction settings held until after April 1, 2020.
Eviction Resources are available to assist residents with legal assistance, emergency grants for rent or utilities, alternate housing, short-term motel vouchers, or placement in a local shelter.
Austin Tenants Council provides counseling related to the eviction process, tenant-landlord issues, mediates disputes, provides workshops, and identifies fair housing issues to resolve or minimize discriminatory housing practices.
Immediate Housing Needs
The Neighborhood Housing and Community Development (NHCD) Department offers information and referrals to assist impacted community members with immediate housing needs including resources for homeowners and resources for renters.
Avoiding Mortgage Foreclosure website provides information about refinancing or modifying mortgage loans, lowering payments, or other solutions to avoid foreclosure
Rental Payment Assistance website provides resources to help pay rent and utilities.
Food Assistance
Local food pantries and school districts are providing emergency food access in our community. If you are in need of food assistance, please call 211.
Workforce & Business Resources
Small Business Loan
https://www.sba.gov/page/coronavirus-covid-19-small-business-guidance-loan-resources
Unemployment Claims
https://www.twc.texas.gov/news/covid-19-resources-job-seekers

The Economic Development Department is offering services for businesses who may find themselves struggling in the coming weeks. They include free business coaching, emergency planning resources, and a Family Business Loan Program.

The Economic Development Department is also is waiving the charge for their online Small Business Classes. These classes usually cost $35. Residents and business owners can register for any of the following online classes for free:
BizAid Business Orientation
How to Write a Business Plan
Human Resources Basics
Marketing Essentials
Small Business Recordkeeping
Manage Your Cash Flow
Small Business Accounting
Strategic Pricing
Supervisory Excellence
BizOpen: Commercial Property Requirements Webinar
Grow Your Business with A to Z Research Database
Texas Workforce Commission is where you can apply for unemployment benefits, and there is helpful tutorial to guide you through the process.
Workforce Solutions Capital Area can assist you in finding new work. Call them at 512-485-3792.
Healthcare Services
People with no insurance and no established provider experiencing coronavirus-like symptoms (e.g. fever, cough, shortness of breath) should call CommUnityCare at 512-978-8775. CommUnityCare will triage people over the phone and send them to the appropriate location. We are following Centers for Disease Control and Prevention (CDC) rapid-response protocol. People with no established provider should call the number above rather than come in to a clinic to prevent any potential spread of the virus.
Resources for Veterans
US Department of Veterans' Affairs COVID-19 Response
VA has implemented an aggressive public health response to protect and care for Veterans in the face of this emerging health risk.
WoVeN Women Veterans Network
WoVeN is now offering virtual peer support groups during COVID-19. These meet for 90 minutes at a time every week for two months. To help group members share and reflect on many different aspects of their life, each group meeting focuses on a new theme.
Mental Health Services
Integral Care's Psychiatric Emergency Services Update:
Starting Tuesday, March 24th, Integral Care's Psychiatric Emergency Services (PES) will provide all visits by telephone and telehealth. Face-to-face visits will be by appointment only as needed. PES provides urgent mental health care.
PES is not accepting walk-in visits at this time.
Please call 512-472-4357 for telephone and telehealth services. Press 1 for English, then 1 to speak to our staff.
Hours: Monday – Friday, 8am to 10pm; Saturday, Sunday and Holidays, 10am to 8pm
Integral Care's Mobile Crisis Outreach Team Update:
Starting Tuesday, March 24th, Integral Care's Mobile Crisis Outreach Team (MCOT) will provide all visits via telephone and telehealth with face-to-face visits by appointment only as needed. MCOT provides mental health crisis care in the community.
Please call 512-472-4357 for telephone and telehealth services. Press 1 for English, then 1 to speak to our staff.
Hours: Monday – Friday, 8am to 10pm; Saturday, Sunday and Holidays, 10am to 8pm
24/7 Crisis Helpline:
Our 24/7 Crisis Helpline continues to provide immediate support to people experiencing a mental health crisis 24 hours a day, 7 days a week.
For help, please call 512-472-4357. Press 1 for English, then 1 for crisis support.
Adult & Children Mental Health Services Update:
Most Integral Care adult and child mental health services are now being provided by telephone or telehealth.
Please call 512-472-4357 for telephone and telehealth services. Press 1 for English, then 4 to speak to our staff.
Hours: Monday – Friday, 8am to 5pm
General Services
Austin 2-1-1 is a free social service hotline available 24 hours a day.
Austin 3-1-1 is a resource to help answer all general questions for more assistance.
Aunt Bertha is a website that matches qualified individuals with food, housing, transit, health/medical, education, and legal help.
Donations
The Austin Disaster Relief Network (ADRN) is partnering with Austin Public Health (APH) and the City's Homeland Security and Emergency Management (HSEM) to collect personal protective equipment from the public. APH and HSEM will distribute the donated supplies based on need. Austinites are encouraged to donate the following supplies:
Hand Sanitizer (of all sizes)
Antibacterial Soap
N95 Masks(NEW)
Surgical Masks(NEW)
Industrial Masks (N-95 or Dust)
Disinfectant Wipes(NEW)
Latex-Free Gloves
Eye Protection Goggles or glasses (NEW)
Face Shields (NEW)
Protective Gowns (water-resistant)
Disposable Food Grade Gloves
Thermometers (NEW only), especially non-contact versions
ADRN is also accepting homemade masks.
Donations can be dropped of at:
ADRN Headquarters/HOPE Family Thrift Store, 1122 East 51st Street, Austin 78723 -- March 22-28, 10 am-6 pm
Celebration Church, 601 Westinghouse Road, Georgetown, TX 78626 -- March 23-27, 10 am-2 pm
Greater Mt. Zion, 4301 Tannehill Lane, Austin, TX 78721 -- March 23-27, 10 am-2 pm
Life Austin, 8901 W Highway 71, Austin, TX 78736 -- March 23-27, 10 am-2 pm
Print Materials