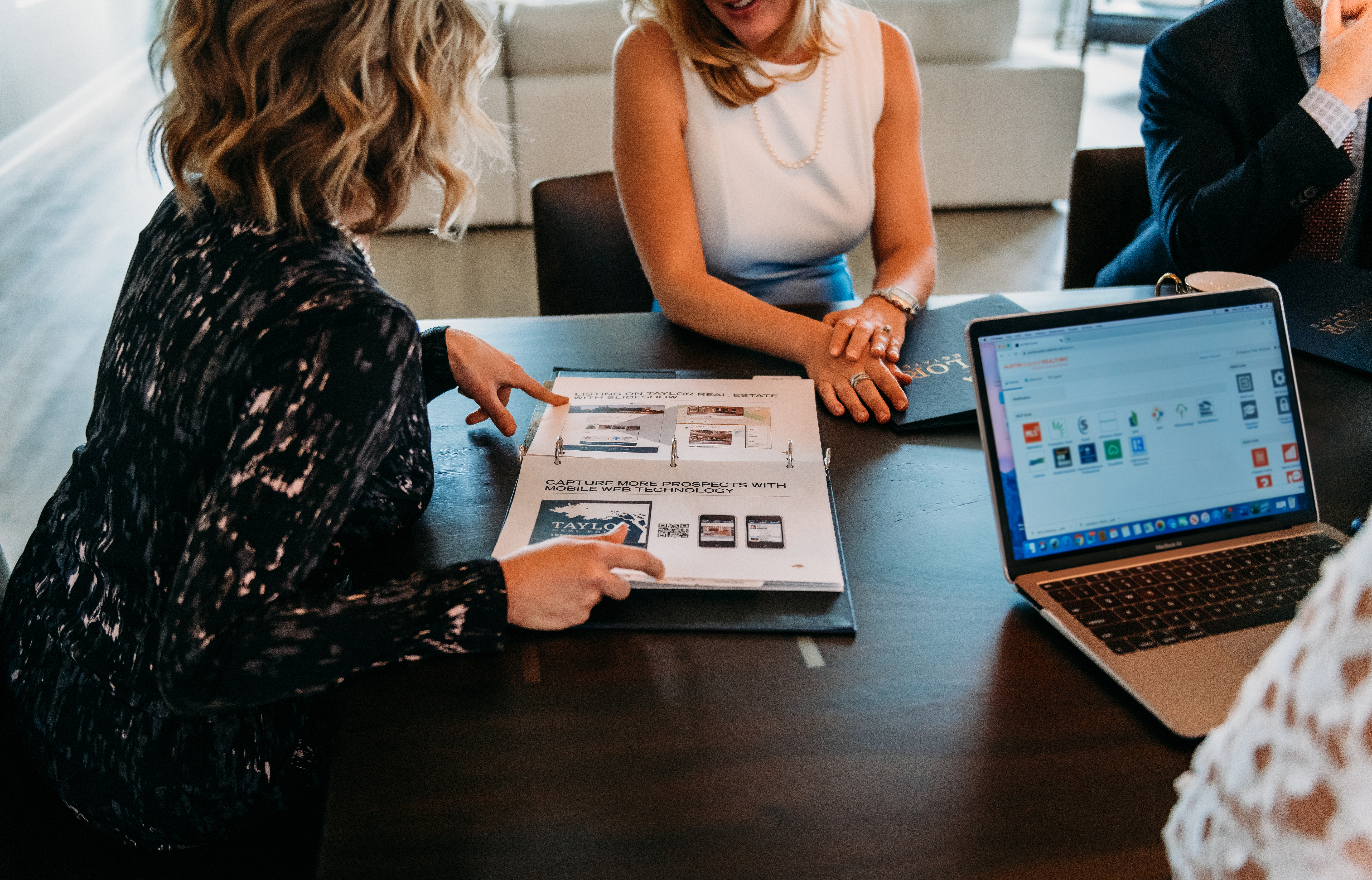 ABJ Top 50 Nomination
We are excited to announce our nomination once again for ABJ Top 50 Producer - in the small teams category. With the Austin market as robust as ever, and our close work family thriving, we are thrilled to earn this recognition. Our journey with ABJ actually first began in 2018 when Taylor Real Estate earned the #14 spot for highest producing team.
This wasn't the only award from 2018 that 2020 shines a new perspective on. In 2018, Blake Taylor was named HBA Realtor of the Year, when our HAVEN-South Austin Retreat project acted as a catalyst for a plethora of marketing and development awards. It seems only fitting that we reflect on this incredible HAVEN adventure, as we get ready to close on our FINAL HAVEN home.
HAVEN - South Austin Retreat
A destination that balances nature and nurture, HAVEN boasts 48 townhomes nestled on 5 acres in the heart of vibrant South Austin. HAVEN is a one of a kind development - as intuitive as it is unique. Design elements fuse together a space that naturally sparks creativity, productivity and respite. Receiving numerous accolades including, #1 Infill Urban Community in the Nation, this project was an extension of our team's blood, sweat and tears, as we brought this project to life. What would it look like if your space told a story? The HAVEN - South Austin Retreat morphs space into lifestyle. This is what it means to connect clients with homes they fall in love with.
Full Service Perspective
A team that not only dips, but drenches, their hands into the breadths of experience necessary to carryout the implementation, marketing, project coordination, and investment needed for larger scale projects, possesses a multi-faceted lens to better serve their clients. We are appreciative of the accolades, but the reward comes from the confidence in knowing we have developed the expertise and personal touch necessary to assist our clients in every type of real estate need.
Referrals - For you!
It is true. We work hard day and night to WOW our clients and earn their referrals. Referrals are the lifeblood of our business and how we feed our families. And we know this is true for you too! If you have a small business you would like for us to include in our referrals list - Let us know. Please send us a brief description about your business, and how we can help to: Marketing Director, Krista Hager [email protected] to be included.
Collaborations: Move Ups with Kids
Speaking of talented clients... We are so excited to collaborate with Lauren Samuels Photography and Austin Moms Blog as one of our employees/blogger chronicles her adventures and tips on #moveups with kids. That's right this adventurous mom with a heart for danger just attempted the unthinkable... A quick move with a 3 and 4 year old in tote so she could grab her dream house before it flew off the market. Moving logistics tend to get a tad (understated) more complicated when you have tiny tornados circling your home. Is she glad she did it? Oh yes. More to come on that soon. In the meantime, we cannot wait to see Lauren's photos of this family enjoying their dream home!

Want to capture Austin's landmark bluebonnets? We encourage you to check out the Lauren Samuels Photography upcoming bluebonnet mini sessions at the end of March - held in Lakeway and North Austin. For info click here: Austin Bluebonnet Mini Sessions 2020.