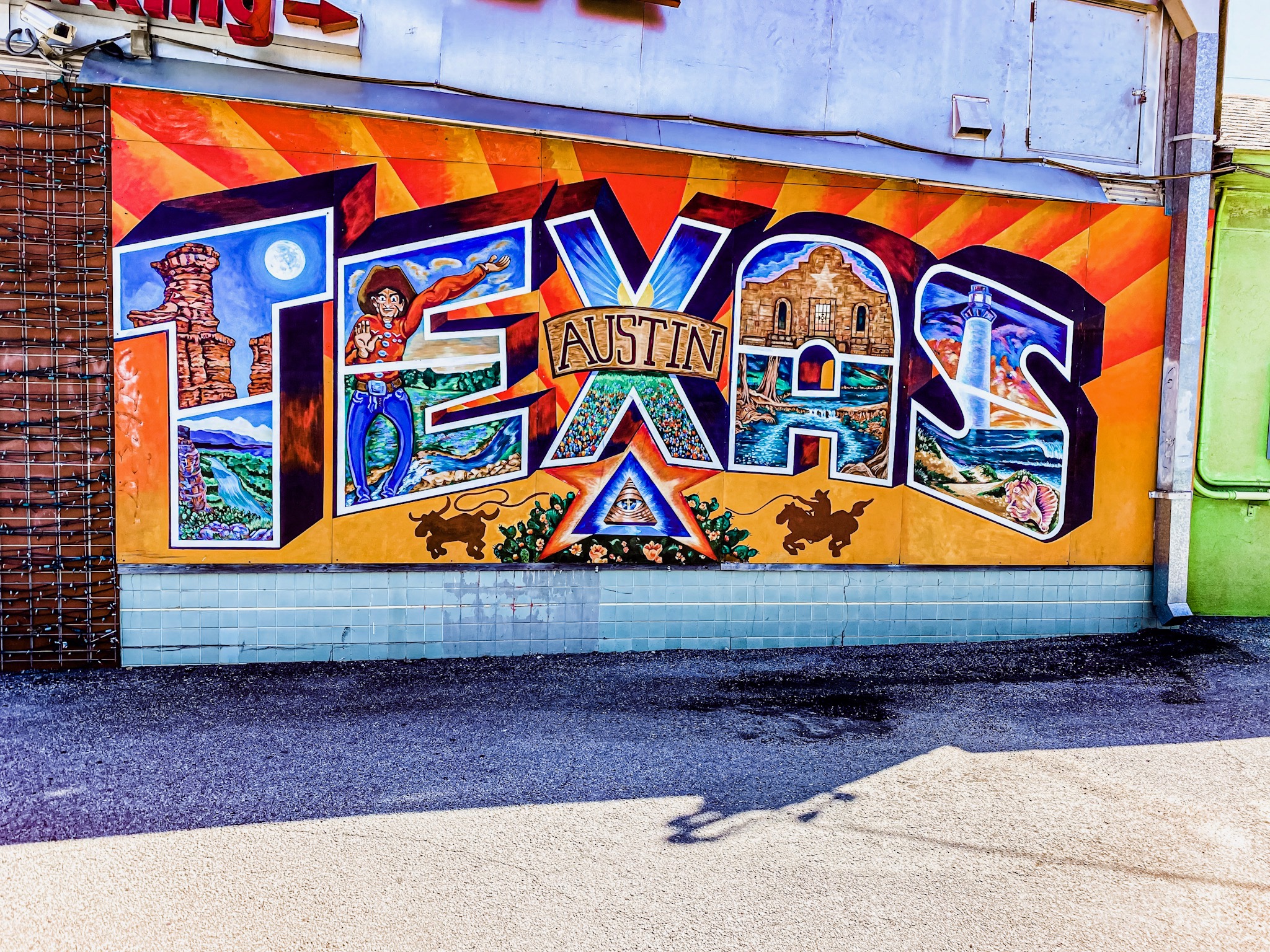 Missing your favorite concerts, restaurants, and night life? Confused about how to enjoy all that is Austin and still feel safe during COVID-19 days?
We have a solution - Take it outside! The real beauty in Austin is found in its central optimism and perspective. With a twist of artistic lens, each of these murals symbolizes how to carve art from the ordinary - and even ugly.
Grab your family, a camera, and some refreshments to keep you cool, then tour Austin's best murals and recapture some of that joy that too often can be stolen away during COVID days.
Lisa's Lens
Taylor Real Estate, Operations Director, Lisa McClelland reminds us everyday, while we cannot always change our circumstances, we can shift our perspectives, and change ourselves. Lisa is the glue that keeps this team positive, honest, connected, and community driven. When she isn't leading Monday team meetings or organizing our next philanthropy project, she is busy exploring Austin using that same positively blunt spirit to capture the best of every moment.
In light of this, we are bringing back social #motivationmonday and propelling ourselves forward with Lisa's quintessential humor and optimism in tow.
Now... Enjoy the Austin mural tour - home to all that is weird and beautiful
Willie For President: 1415 South Congress Avenue
6th St. Historic District
206 E Elizabeth St

Threadgill's, 301 W Riverside Dr
1511 S Congress Ave
Let's Band Together - E 6th & Chicon


Downtown I-35 and 1st St
You're My Butter Half: 2000 East Martin Luther King Junior Boulevard
1702 S. 1st Street

Magnolia Cafe, 1920 S Congress Ave
Austin, Texas: Planet K, 3700 Guadalupe Street