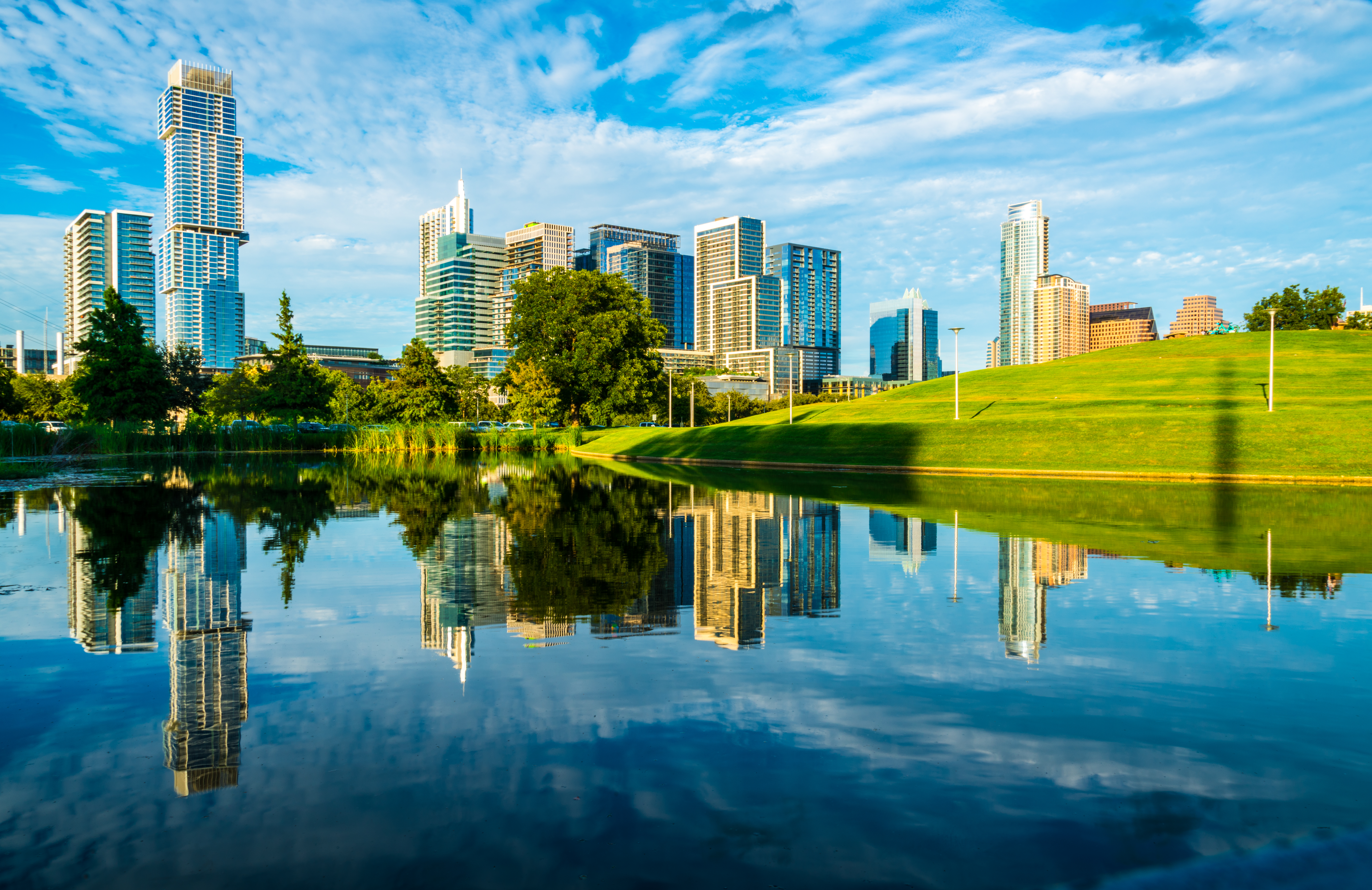 Wow! Austin has transformed over the last decade with homes in Austin increasing value by over 100% in some zip codes. Top trends of the last decade reflect neighborhoods adjacent to booming metroplex developments and the renovated central East and Northeast Austin neighborhoods. If you have lived in Austin long enough, you probably remember watching East Austin transform and thinking, "Oh I wish I had bought near Rainey Street before it was 'Rainey Street'... or Airport before it was 'Mueller'... or North Austin before it was the 'The Domain.'
Rainey Street
It was in 2005 that City Council voted to rezone the area from single-family neighborhoods to a central business district—which is the densest zoning category offered by the city's land-development code. This opened up the area to a complete cosmetic and cultural shift. Bungalows transformed into bars, high-rise hotels and apartments. Today, it is home to over 3,565 units with no breaks in sight.
Mueller
Although it wasn't until 2007, that the multi-use development broke ground on building its first home and commercial building, the project was already in conception by 2000 after the closure of the Robert Mueller Municipal Airport. Today the area has brought new life into 78723, and neighboring zip code, 78721. In fact, 78721 experienced more growth over the last decade than any other zip code in Austin.
The Domain
In 2007, phase one of the multi-use development opened. The Domain was one answer to Austin's growing need for a less centric metroplex where Austinites could live, work, play, shop, and eat. It was long before surrounding neighborhoods reaped the benefits of its success, as the 78758 hones the number two spot for growth over the last decade. Today, plenty of South Austinites cringe at the thought of driving across town to a now hopping Northside. However, after the relocation of several tech giants, including - Apple, Samsung, Microsoft, IBM and Cisco to the Domain area, along with the development of Rock Rose - aka 'Northside's version of 6th street,' many now see the Domain area as Austin's second downtown and tech hub.
"Secondary downtowns," or new urban communities, like the Domain and Mueller, signify a transition in the way people gather, work, play and commute in Austin. With additional mixed use development on the horizon, Austin will experience a true metamorphosis into a geographically diversified metroplex during this next decade. Stay tuned for more information on the upcoming Indigo Ridge Development set to break ground soon in Cedar Park.
What will the next "Mueller" or "Rainey Street" be?
Please contact
[email protected]
to be included in our invites to our monthly Market Bites sessions - Where we host experts and hone in on the crux of change as the pendulum of change breaks uncharted territories in Austin.