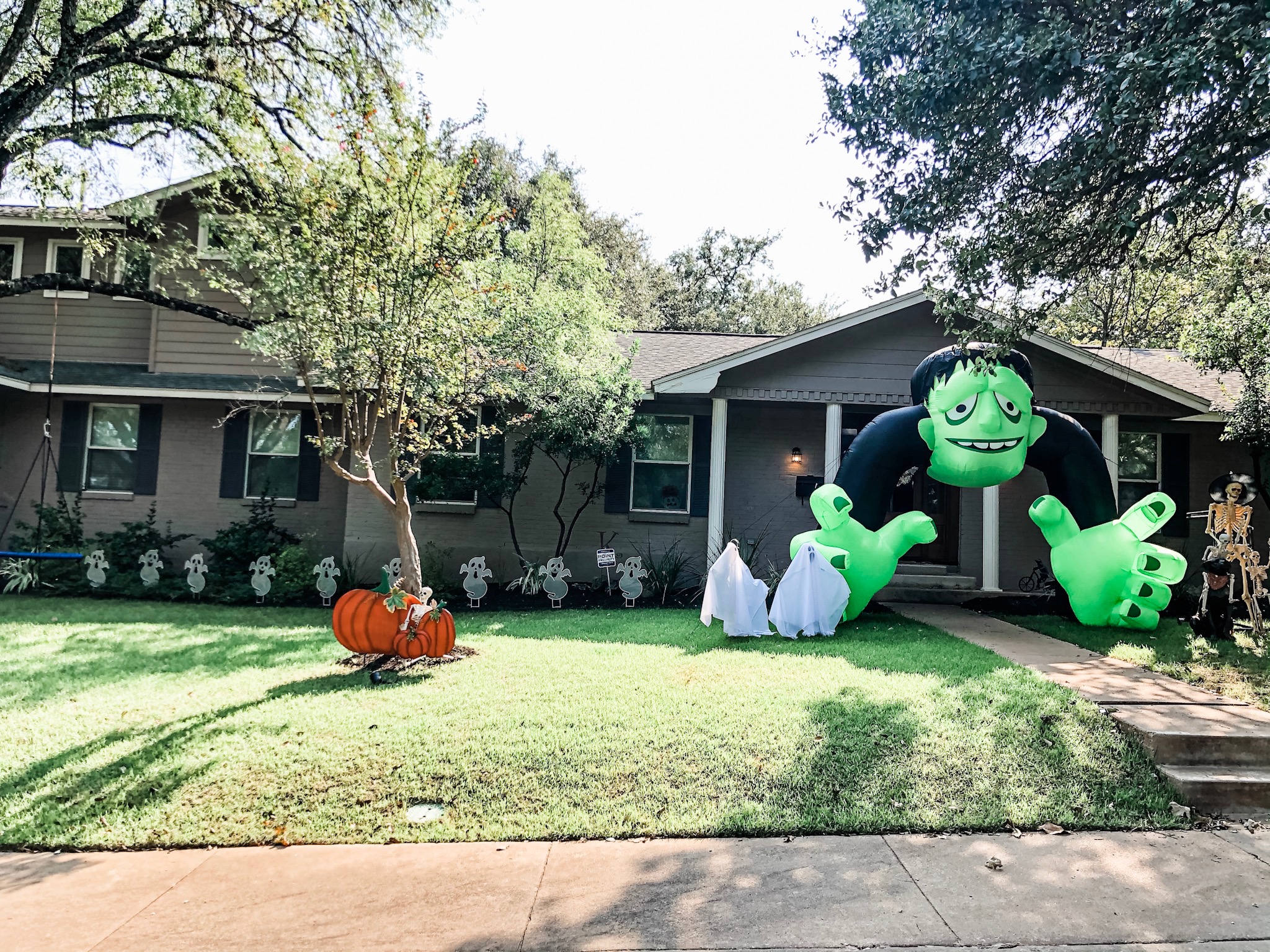 The temperatures dip below 90 - Instant permission to break out all the fall decor and sweaters here in Austin. We stock up on pumpkin spice candles, and this year - more than any other year, we look for any reason to celebrate life just a little bit more than we used to. Perhaps, that has been the one silver lining.
We adjusted in ways we didn't expect to, and maybe in ways we didn't even realize we could. We shifted school plans, work schedules, travel plans, church, and celebrations. In fact, there are whole circles of people we miss like crazy this very moment. We fight to preserve out favorite local businesses to keep the Austin economy thriving. We leaned into our families, and found new depth of solitude in our homes and even our front yards. We embraced a new empathy for friends, neighbors and even strangers, as we knew in some way or form, each of us was facing similar yet unique battles. Now we look to our first COVID-19 tainted holiday, and we are a bit uncertain as to what it will look like this year. However, what we do know is we are ready to celebrate. We are ready for a little fun and any excuse to break up the monotony, political strife, COVID numbers, and school schedules.
So we invite ANYONE local to join our #2020isScary front door/yard Halloween decorating contest. We will be splashing participants with lots of fun prizes throughout October and even gifting a fun staycation grand prize for the best in class, client category! Winners will be announced on Halloween. Stay tuned for more prize announcements!
How do I Enter?
Post a photo of your stellar decorations on any of your social media pages! Tag @taylorrealestateaustin for Facebook or @taylor_real_estate for Instagram with #2020isScary so we know to enter you in the contest.
If you social media isn't your thing right now (we get that too) then please email us your picture to [email protected] to be entered, and we will post your pic on our stories instead!

Our hope is just that you embrace a little extra fun decorating this year and hone that #frontyardpeople lifestyle. In return, we want to shower you with a few tokens of appreciation for shedding a little light on a rather scary year.